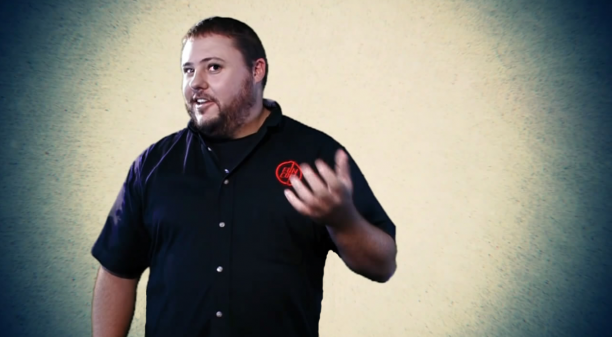 Hi everyone,
With Halloween safely behind us, Issue #8: The Venetian Agenda out of the door and another Golden Weekend just over, it's safe to say that November has been a busy month!
I wish to say thank you to everyone who participated in the Halloween Event - I hope you enjoyed learning more about the people and places of Solomon Island and revisiting the Cat God. We've already planned our Halloween event for next year and we know you are going to love it!
Issue #8 - The Venetian Agenda finally launched this month and with it the Scenario System and Augment System. We're very happy with the response that Issue #8 has received and it is great to see so many people jumping in and exploring both the Scenario system and the Augment system.
This was the first time since Issue #4 that we have released a new form of progression for endgame players and the first Issue that has not been completely story focused. This has led to a very constructive discussion in the community and I would like to take a little time to talk about the long-term goals of both Augments and Scenarios.
Augments, to start with, were created with a question in mind "What do you give to the person who already has everything?". Augments are the outcome of a process by which we hoped to provide a long-term progression mechanic for those who had seen and done everything in the game.
It is important to take note of the "long-term" moniker there. Augments are created to be solution that provides for a long time. There is always a balance in creating content for a themepark MMORPG where the crowd of "I need more to do" meets the crowd of "there's too much to do" and we have always viewed those as separate progression paths.
Hence the solo content of The Secret World has never required players to have gear from dungeons or raids and that same idea applies to Augments.
Scenarios are designed to be challenging, yet accessible content which can be played by all players who have completed the story of the game.
The system launched with one of three types of scenarios and with three types of difficulty. I'm happy to announce that we will be adding a fourth category of difficulty to the scenarios, Novice, which will allow those of you who are struggling with the current difficulty level a gentler learning curve.
We discussed internally and we felt that the best solution for being more inclusive is not to alienate people who enjoy the challenge level of the scenarios by toning them down, but to create a new tier of scenarios. Everybody wins with more scenarios available!
We are also working on bringing new types of Scenario to you soon (tm).
Holiday Events
Christmas is coming, and with it a brand new holiday event will be coming to The Secret World. I don't want to spoil too much, but keep an eye out for Krampus!
We're also planning on re-enabling the content from last year. The End of Days will return (minus some of the more annoying bits ;)) and we hope that everyone, old and new, will take the time to pitch in against the evils of an ancient time and their relatively unreliable calendar.
And now to Tokyo
My optimistic hope has always been that we could complete Tokyo in 2013, but due to the size and scope of Issue #9, it will not be finished until early next year. There isn't much to say except that I apologize and hope that the time we are putting into getting it to the quality level you deserve is appreciated when it launches.
The good news is that Tokyo is speeding along. New missions are ready for testing each week, new characters and monsters take form and I am really looking forward to inviting you all in.
But, I promised to talk a little bit about the mechanics of Tokyo, particularly the AEGIS system, in this update.
The filth is evolving. You have heard it said throughout the game, but Tokyo is where you will really start to experience it. Filth infecting everything from monsters to machines - and enhancing them in ways that will force the player to adapt and overcome.
As a mechanic, it means that creatures in Tokyo have begun to develop different types of defensive shielding: initially three types which - based on the host creature archetype - will provide complete protection from regular damage. These shields differ in type and effect, however and this is where the AEGIS system differs to a resistance system. They react in different ways to different abilities, they charge/reform/recast/splinter/reflect and they encourage you to take an active interest in the strengths and weaknesses of different shield types and how to overcome them.
The AEGIS system will roll out in several parts. In Issue #9, you will learn to adapt Orochi technology to these new shield enemy types converting a percentage of your damage to dealing with their protections. It is important to note that. Converting. You won't be doing more DPS, you will be fine tuning your damage and making tradeoffs in order to overcome specific threats.
The enemies are naturally grouped by archetype, so you won't find yourself in a situation where you are forced to switch damage types on the fly - though you will be able to spec your weapons to overcome separate types of shielding, trading pure power for more versatility and adaptability.
In Issue #10, you will learn to recreate the shields yourself, creating your own personal version and using them to defend yourself against the new spiking damage types that the evolved creatures of Tokyo can wield against you.
In Issue #11 this will all be put to the test against creatures that use both adaptive damage and shields, including variations that have multiple types of shields and damage which they can switch up on the fly.
Remember, this is horizontal progression and even the most stat-heavy of players will be unable to progress in Tokyo unless they take the time to learn the nuances of the AEGIS system.
In Player vs Player, shields will have a bleed through percentage to enable players to continue damaging each other despite shields. An AEGIS of a particular type will absorb all damage of the same type until depleted.
There is, obviously a lot to discuss involving the AEGIS system and the role that it plays in progression in The Secret World. Expect to see a lot more information as we move towards the first release of Tokyo.
Alright, that's it for me except to note that I will be in Australia for the Christmas period and I'll be leaving the December letter in the capable hands of our Lead Designer Tilty (probably with large doses of help from our Lead Writer Scrivnomancer!)
Happy holidays,
Joel